As you all may or may not know, I'm an avid nail polish lover and wearer.  Like, I seriously love nail polish to like the nth degree!  Zoya, one of my favorite nail polish brands (which I'm NOT an affiliate for or anything like, but wish I was!  Maybe, I can get on their press release one day.  A girl can only dream!) has their Summer 2014 Pixie Dust Collection, Magical Pixie on pre-order right now.  They usually have promos every time they release a collection, so here's to hoping they do!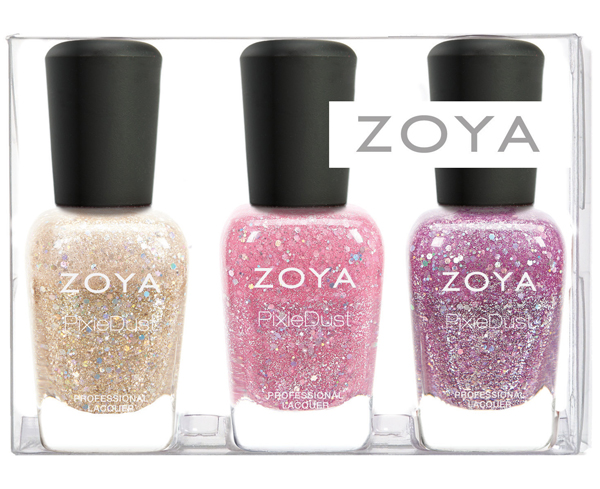 I have been designing a lot lately, with redoing my blog theme and in my Etsy shop, so I've been getting inspired by everything around me.  The colors in this collection, Bar, Ginni, and Arlo are everything!  I mean come one, how gorgeous are they?!  A lovely champagne, sweet, soft pink, and feminine lavender.  And the best thing is that they are all SPARKLE!  We know how much I love sparkle!
Its funny how we can find inspiration in everything around us. A picture, nature, and even makeup.  Just goes to show how much beauty there really is in the world!  Its so easy to forget sometimes, especially during times of stress or challenge.  The colors in this collection really resonate which me, they make me happy.  For some reason, I can imagine myself as a little girl with a tutu in each one of these colors.  They make me think of having a daughter one day and her loving all things pretty and sparkly, like me!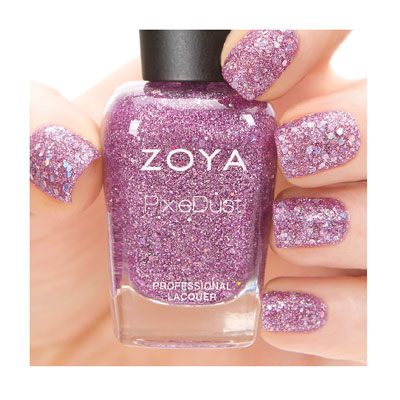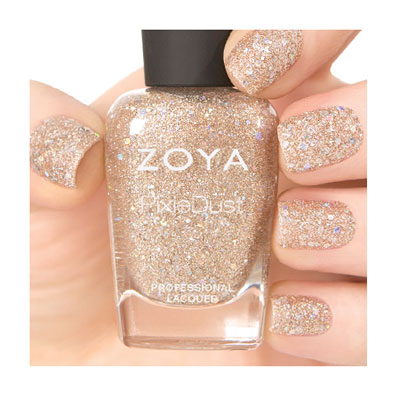 Images via Zoya.com 
You can check out all the other Pixie Dust
 collections and their many others at Zoya.com!
*Disclaimer:  I am not an affiliate for Zoya, however this post does contain an affiliate link to Amazon.
xxoo,